We were so excited to head out West to Marfa, TX to explore this small desert city, full of art & mystery. With the white washed adobe buildings, breathtakingly beautiful sunsets and starry skies, we believe that Marfa is a perfect elopement destination for our couples looking for something hip, unique & way out west. Feverfew and Co. and Sweetleaf Photography are always ready for an adventure, so let's see where #sweetfeverroams ends up this time!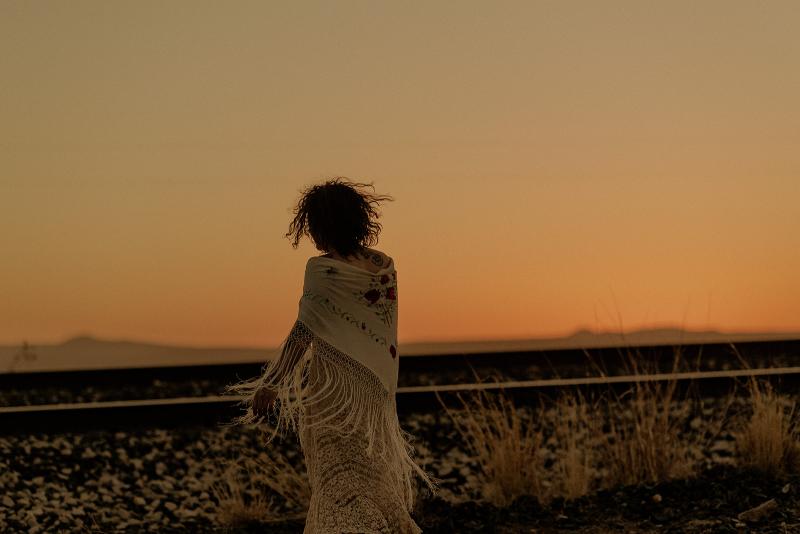 Our journey started on our way to the iconic Prada building, a sculptural art installation, but we couldn't miss a chance to catch the awe-inspiring Sunrise surging in the distance. We pulled over and sent our bride out to frolic in the golden light.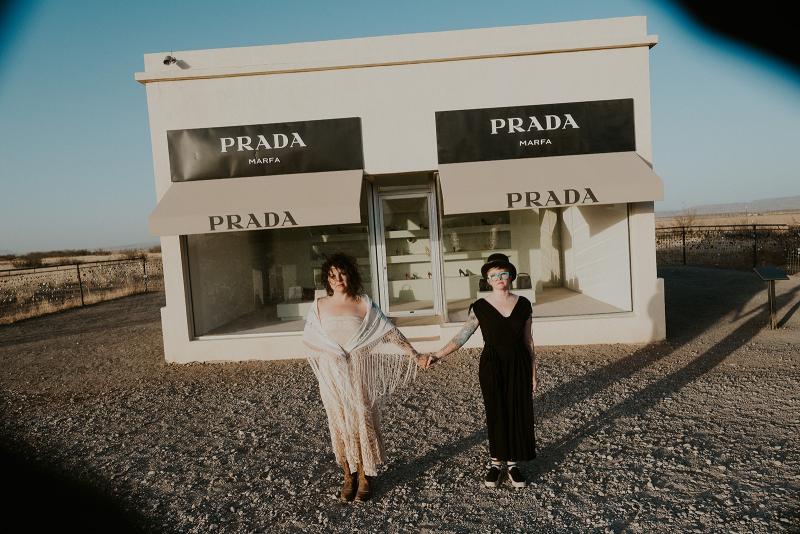 Next up, the Prada Sculpture...you can look, but you can't touch! We love how perfectly our couple fits with it's black and white theme.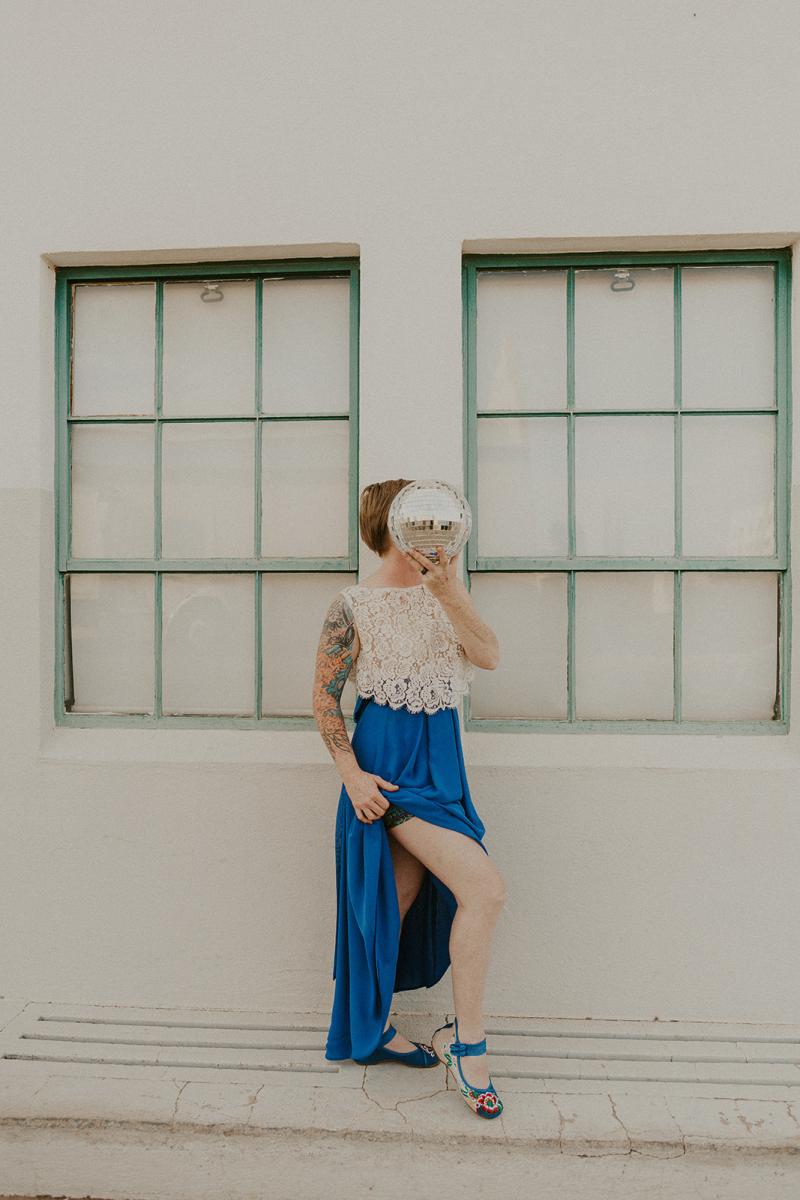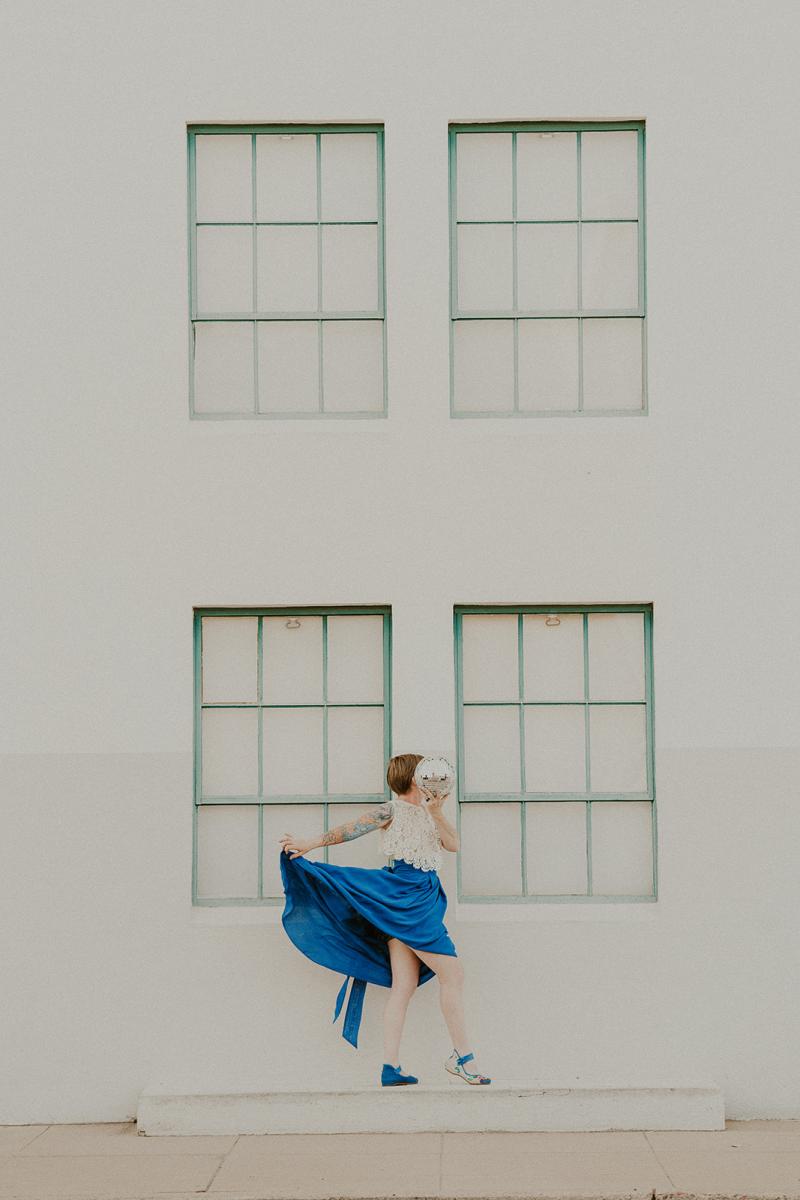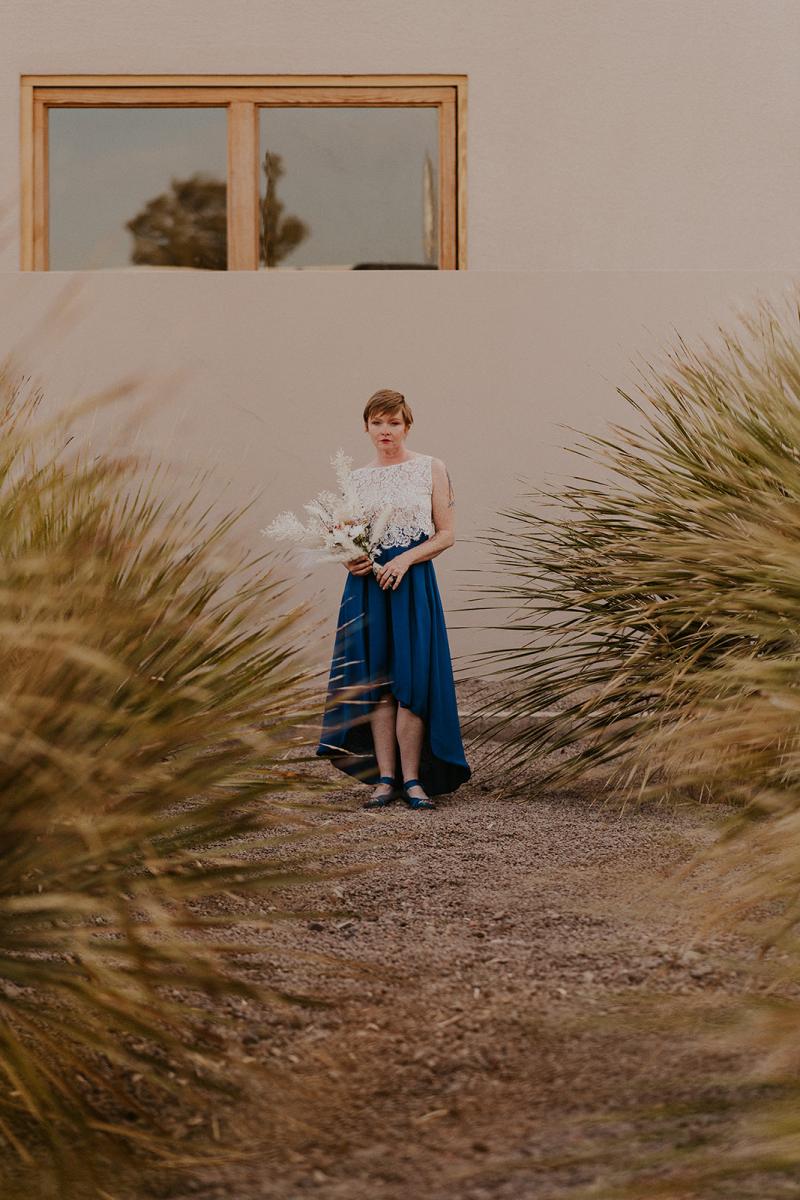 After the Prada visit, we took the rest of the day to galivant around town, checking out all of the delicious food and art Marfa has to offer (stay tuned for those details in the next blog!) while we waited for Sunset.
At Sunset, we got the shots that really capture what draws Feverfew and Co. and Sweetleaf Photography to Marfa for an elopement destination. The crisp, clean, white adobe buildings are a stunning backdrop for Chelsea and her lace top with a gorgeous blue skirt. Forget the bouquet, how about a disco ball? Just kidding, I love a good bouquet!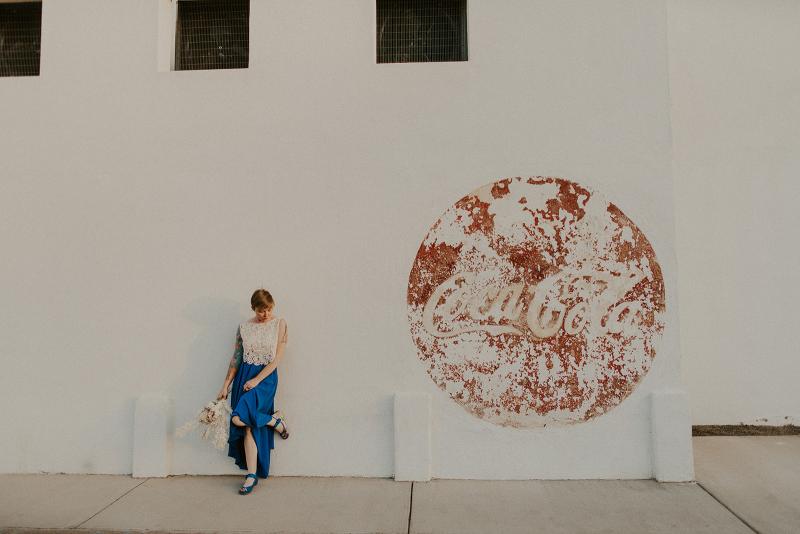 One of my Favorite finds was this amazing Coca-Cola Mural.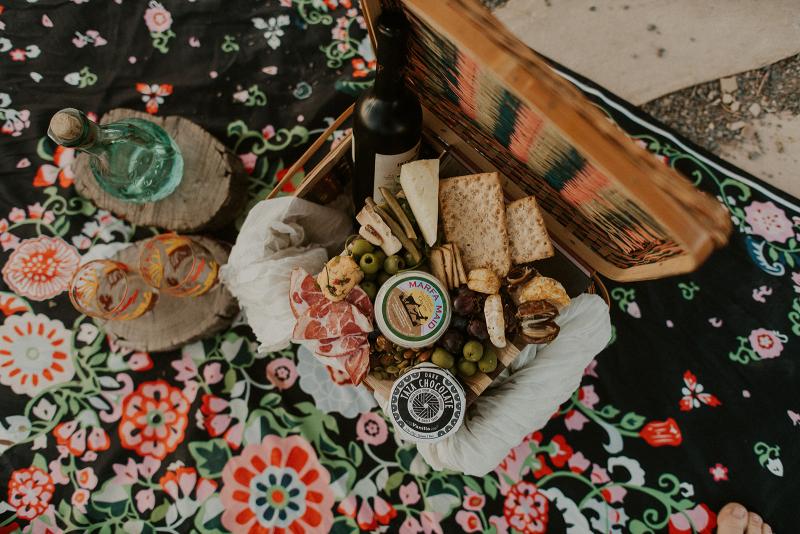 After Chelsea's Shoot, we finished the day with a lovely charcuterie picnic before heading off to see the famous Marfa lights! We can't wait to see you in Marfa with #sweetfeverroams. Contact us to plan your Marfa Elopement Adventure!